Eurofins Central Lab Shanghai
---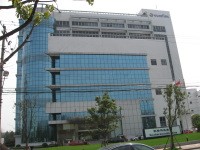 Eurofins Global Central Laboratory China is part of the industries leading global central laboratories worldwide, supporting clinical trials in more than 50 countries across six continents. At Eurofins, laboratory science is our sole focus and we are fully dedicated to providing standardized, high quality global central laboratory services to support all phases of clinical trials. With over 20 years of experience and scientific accomplishment, our laboratory testing portfolio has become one of the widest available in the pharmaceutical industry and offers the synergy of integrating all laboratory services in clinical trials.
Biomarker capabilities: Eurofins central laboratory China can provide the biomarker solutions for pharmaceuticals in China.
PK/PD solution: Eurofins central laboratory China has good partner bio-analysis lab in China to provide the PK/PD solution for pharmaceuticals in China.
For further details please see Global Central Laboratory website.